New Patients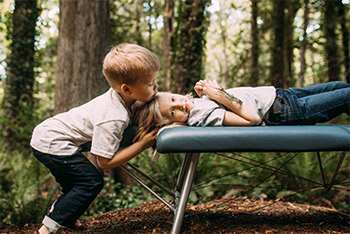 Welcome to LEVA Chiropractic! In our positive, inclusive and inviting space, you'll feel energized by the upbeat music and the uplifting atmosphere. Our patients love to return not just because of the remarkable results they get but because of our environment that makes you feel like a member of our family. Kids can even enjoy their own play area. When you're here, you're our priority.
The First Visit
You can complete your paperwork ahead of time by downloading it from our website. Otherwise, when you arrive, Lisa at the front desk will greet you and get you set up with these forms. Then, you'll meet Dr. Sweet in a private room to go over your history and what's brought you in. We'll work toward connecting your symptoms to the atlas and the rest of your spine with this consultation and a thorough examination. If required, state-of-the-art digital X-rays with specialized equipment to look at your brain stem will be taken.
This appointment takes about 45 minutes.

The Second Visit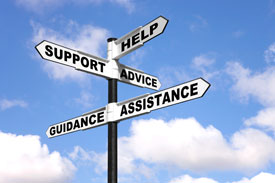 When you return, the first part of your visit will be in a group setting where we discuss chiropractic and how our office works. Next, you'll meet individually with Dr. Sweet in the X-ray room to look at any images taken and what we've found. These findings will detail
Your problem
How we plan to help you
How long it's going to take
We want you to be so educated that you could teach what you've learned to someone else. Then, you'll receive your first adjustment. Dr. Sweet wants to make sure you're "clear" — free of any subluxations — before you leave, and we'll take a post-adjustment X-ray right away to ensure we see the change we want.
Because of the comprehensive nature of this visit, it takes 1.5-3 hours. Rest assured that you will not be charged for a longer duration. When you check out at the front desk with Lisa, you can schedule according to your care plan. On average, we see our patients three times a week for a month, followed by two times a week for the second month and finally, once a week for a few months. Some people need more; some, less. Your care will be based on your individual needs.

What Happens at Regular Visits?
You'll check in at our computer stations and go to an empty table for your adjustment. You'll have some time to relax before Dr. Sweet adjusts you. He'll perform some retests to make sure you're clear of subluxations after the adjustment. Then, you can feel free to spend as long as you'd like on the table afterward — no rushing. If you'd like, you can take advantage of our media center, where there is plenty of information playing on the televisions about the latest research on chiropractic and health.
How Long Will My Care Plan Be?
You're the boss. We're your employee, and you'll be in the driver's seat at all times during your care with us. We want to make sure that you understand the value of chiropractic. Most of our patients continue to have periodic checkups because of the benefits they experience from having chiropractic care as a part of their lifestyle. You can use it just as you would exercise and proper eating or sleeping habits. It's not to treat a symptom but instead, to turn on the power of your body. Dr. Sweet will provide you with his feedback and recommendations about what type of care will best benefit you and then you can decide how you'd like to proceed.
If you'd like to find out more about what we do, contact our team in Lacey today to schedule a complimentary consultation!
---
New Patient Center | LEVA Chiropractic | (360) 438-6001