Meet Dr. Ryan Sweet
Searching for Answers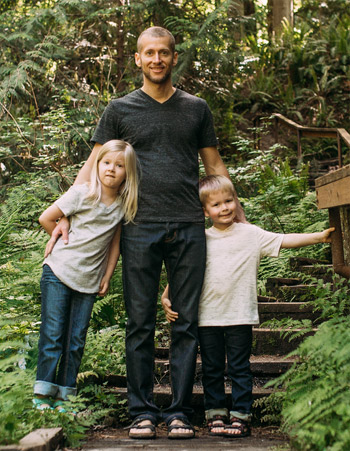 After a motorcross accident had left him with several injuries, Dr. Sweet didn't know where to turn. He didn't see results from several different avenues and finally tried chiropractic care. Once he got on the path to true health, he wanted to master the same skills and help others benefit from maximizing their body's natural potential for well-being. During his years at Life Chiropractic College West, he encountered a chiropractic technique that was truly life-changing.
Discovering the Impact of Atlas Adjustments
When Dr. Sweet started getting his atlas specifically adjusted, the miracles began to happen. He chose to study this method, working tirelessly so that he could assist others who were struggling. It set him on a path to communicating this passion and showing people the significant changes that it could make in their life.
The president of the chiropractic college told his students, "You'll go through school and leave with your Doctor of Chiropractic. You'll pass the national boards, open an office and go through the grueling steps of becoming a business owner. And it will all have been worth it for a single person's adjustment whose life is saved." Dr. Sweet has been blessed to see these miracles happen time and time again, and he found the president's words to ring true with each case.
Staying Active and Giving Back
Dr. Sweet is board-certified in Atlas Orthogonal. He's currently working on a book for publication. When he's not at the office, his children are his life. They enjoy hiking, camping, spending time outdoors and being with their extended family. Chiropractic has given them a healthy lifestyle involving eating right and exercising regularly. As a people person, Dr. Sweet loves traveling with his children, meeting new people and spreading the word about the miracles of chiropractic.
He is a member of:
EPOC (the EPicenter of Chiropractic) Tacoma
The International Chiropractic Association
The Philosophy Forum
Washington State Chiropractic Association
You may have seen Dr. Sweet doing outreach in our community, such as screenings at The "Day of Champions" events, the fair and other local events. With so many people who say they wish they'd found our unique form of chiropractic care sooner, we're passionate about sharing it with others.
If you'd like to find out more, you can do so at no cost or obligation. Contact LEVA Chiropractic in Lacey today to book a complimentary consultation!
---
Meet Dr. Ryan Sweet | LEVA Chiropractic | (360) 438-6001