Lacey Chiropractor for Abundant Living Custom Health Solutions at LEVA Chiropractic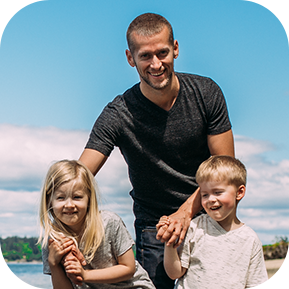 From helping newborns to 90-year-olds and better, Lacey Chiropractor Dr. Ryan Sweet is here for every individual in our community who wants to make a positive change in their life. At LEVA Chiropractic, our mission is to find, reach and teach those hopelessly lost in the illusion of health care about their innate ability to heal.
You Deserve a Miracle Story
We help the sick, the discouraged and those who feel their lives have gone off track. Whether you have a complex case and feel there are no options left for you or a simpler concern like an ache or pain, we want to show you results and inspire you to share the miracle of chiropractic with others. When you have access to the truth about your body's innate healing abilities, you'll know you, too, have the power to transform your existence and the lives of those around you.

A Commitment to Transforming Your Life
With accountability and determination fueling our passion, we do our best for every patient at each visit. Dr. Sweet will make sure that you're in alignment before you leave the office so that you feel better and continue to heal. We expect miracles for everyone and offer you the benefit of the exceptionally results-oriented Atlas Orthogonal Technique that addresses your full spine needs. We anticipate improvement not just in the condition that initially brought you to us, but find our patients experience other benefits like improved sleeping, concentration and energy.
Schedule a Free, No-obligation Consultation!
Most of our patients start out by booking a complimentary consultation. You'll sit down with Chiropractor Lacey Dr. Sweet, discuss your problems and learn more about what we can offer you, including all costs involved. With this transparent approach, you'll feel educated to make the best decision for yourself.