About Us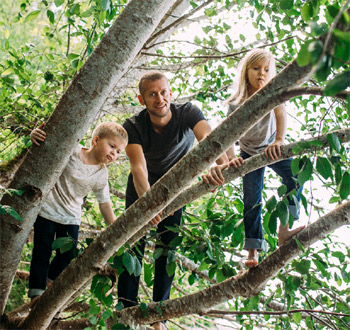 Dr. Ryan Sweet began practicing in 2004 upon his graduation from Life Chiropractic College West. Three years later, he founded LEVA Chiropractic to serve the Lacey and Olympia communities.
All cases, whether simple or complex, are welcome at our chiropractic care office. We want to share our unique form of natural healing with you. Chiropractic became a part of Dr. Sweet's life after he couldn't find the answers he needed elsewhere. The life-changing experience he had with a chiropractor, and later with the Atlas Orthogonal Technique, set him on a path to show others how their lives, too, could be transformed.
Helping You Thrive
Chiropractic care is a lifestyle that gives you the tools you need to live a richer, fuller life. Rather than focusing on your symptoms such as pain, we concentrate on fixing the cause of dysfunction in the body. When this interference is removed, you'll feel your health and life restored, fully enlightened and connected between your brain and body.
When you're in alignment, you'll enjoy your full capacity to self-correct and live as you were designed to.
Achieving Life-changing Results
As a referral-based practice, we're focused on getting you results. Once you experience the impact chiropractic care can have on your life, we know you'll be inspired to share our message with your loved ones. By getting you better and shifting your paradigm into a new understanding of health and life, we can, in turn, touch more people's lives.
We've been fortunate to see many success stories, from a woman who said she could see better within seconds of her first adjustment to a mom who doesn't have to hug her kids on the way to the emergency room because she doesn't know if this will be the asthma attack that ends her life.
Same-day appointments are available. We'd love to meet you and evaluate your needs. Contact us today to get started!
---
About Us | LEVA Chiropractic | (360) 438-6001